New Delhi: All schools in Delhi will remain shut till October 31 because of the coronavirus pandemic, said Deputy Chief Minister Manish Sisodia.
The announcement put an end to the speculations of parents and students who wondered if there was to be a partial reopening of schools, as mentioned in the 'Unlock 5' guidelines by the Union Home Ministry.
"All schools in Delhi will remain closed till October 31 due to Corona. Chief Minister Arvind Kejriwal said that as a parent, he understands the seriousness of the situation. At this time it will not be appropriate to take any risk regarding the health of children," Mr Sisodia tweeted.
दिल्ली में सभी स्कूल कोरोना के कारण अभी 31 अक्तूबर तक बंद रहेंगे. मुख्यमंत्री @ArvindKejriwal ने कहा है कि एक अभिभावक होने के नाते वे परिस्थिति की गम्भीरता को समझते हैं. इस समय बच्चों के स्वास्थ्य को लेकर कोई ज़ोखिम लिया जाना उचित नहीं होगा.

— Manish Sisodia (@msisodia) October 4, 2020
Earlier, all schools in Delhi were ordered to stay closed till 5 October.
In its guidelines, the Ministry of Home Affairs had said that for re-opening of schools and coaching institutions, State/ UT Governments have been given the flexibility to take a decision after 15th October 2020, in a graded manner.
The decision shall be taken in consultation with the respective school/ institution management, based on their assessment of the situation, and subject to certain conditions, it said.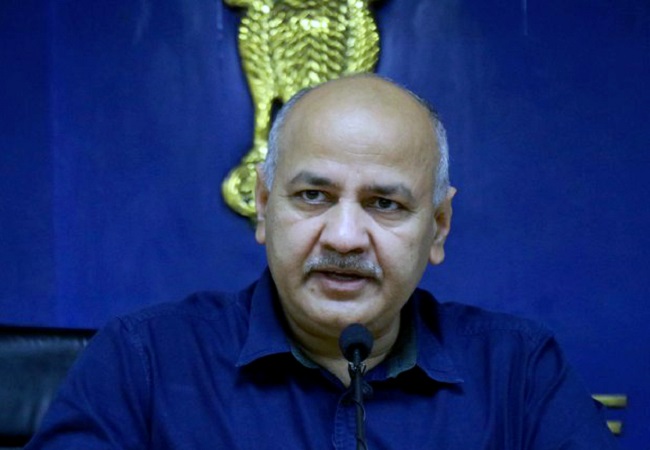 Online/ distance learning shall continue to be the preferred mode of teaching and shall be encouraged.
With a spike of 75,829 new cases and 940 deaths reported in the last 24 hours, India's COVID-19 count crossed 65-lakhs on Sunday, according to the Ministry of Health and Family Welfare (MoHFW).
As per the MoHFW, the COVID-19 count is at 65,49,374, including 9,37,625 active cases in the country.
The post Delhi Schools to remain shut till October 31 in view of COVID-19 outbreak appeared first on NewsroomPost.
from NewsroomPost https://ift.tt/3jvdkKo
https://ift.tt/3iZJVri