New Delhi: The UP Additional Director General of Police (Law and Order) Prashant Kumar said on Tuesday that four persons who were on their way to Hathras from Delhi apprehended from Mathura on Monday (October 6). They were found to have links with Popular Front of India (PFI).
They said the four were taken into custody at Mathura's Math toll plaza where the police were checking vehicles after receiving a tip off that some suspicious people were on their way to Hathras from Delhi.
The four identified themselves as Atiq-ur Rehman of Muzaffarnagar , Siddique of Malappuram ,Masood Ahmed of Bahraich and Alam of Rampur.
The police said that their mobile phones, laptop and some literature, which could have an impact on peace and order, were seized.
Hathras is in the news after 19-year-old woman was allegedly gang raped on September 14 in a village and later died at Delhi's Safdarjung hospital on September 29.
Meanwhile, all the four accused in the incident have been arrested.
#HathrasCase: पीड़ित परिवार से मिलने गए RLD कार्यकर्ताओं का पुलिस से टकराव, लाठीचार्ज, बाल-बाल बचे जयंत चौधरी

(घटना का पूरा वीडियो – डायरेक्ट फ्रॉम ग्राउंड )@RLDparty @jayantrld @UPGovt @Uppolice pic.twitter.com/sHov5rCzyy

— Newsroom Post (@NewsroomPostCom) October 4, 2020
The Popular Front of India (PFI), an alleged radical group, has been accused of funding certain protests against the Citizenship Amendment Act (CAA) that took place across the country earlier this year. The Uttar Pradesh police had earlier sought a ban on the organization.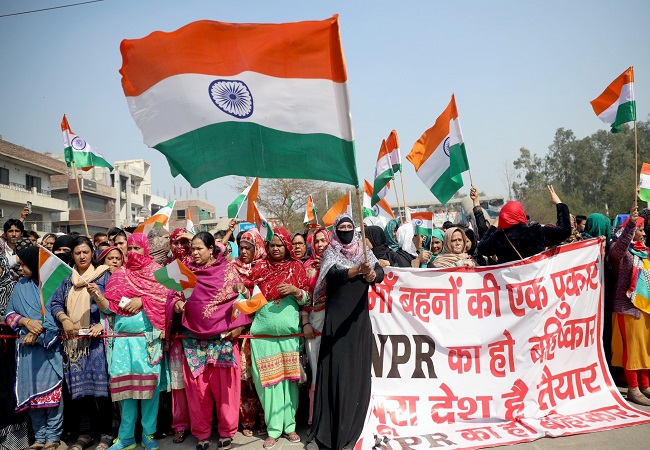 This is a developing story.
The post Hathras Case : Four suspects arrested under the suspicion of PFI Links appeared first on NewsroomPost.
from NewsroomPost https://ift.tt/2GHkgFy
https://ift.tt/3nmoyTO