New Delhi: Congress MP Rahul Gandhi will make another attempt this afternoon to travel to Hathras in Uttar Pradesh and speak to the family of the 19-year-old daughter of Uttar Pradesh, who was brutally assaulted, murdered & the body cremated surreptitiously in the middle of the night by Yogi Adityanath led BJP Government, the party said in a statement.
The Congress delegation led by Shri. Rahul Gandhi will meet the family members to hear their grievances and demand justice for the victim and her family who have been denied justice and severely traumatized by the BJP Government in their desperate attempt to hide the truth of the heinous crime perpetrated on the victim, it added.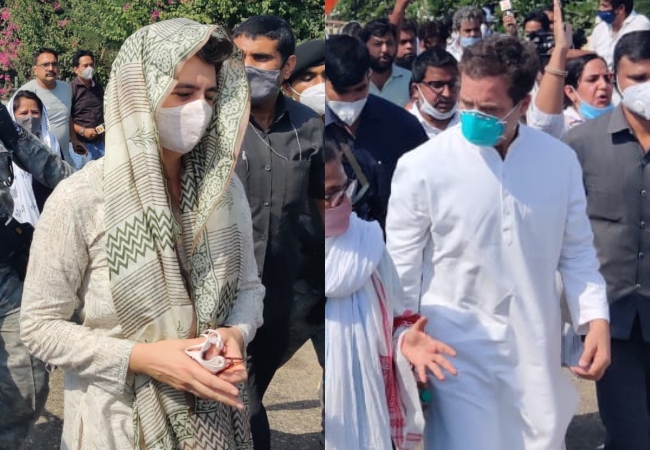 Rahul and Priyanka Gandhi's attempt on Thursday to meet the victim's family was blocked by the Uttar Pradesh police who detained and escorted the Congress leaders back to Delhi. Rahul Gandhi was pushed to the ground in the chaos, following which the party held protests in Delhi. Demands for Chief Minister Yogi Adityanath's removal in the aftermath of the Hathras gang rape case have grown louder with Priyanka Gandhi saying suspending "some pawns" won't make any difference.
The incident has sparked nationwide anger and protests. Criticism mounted after the woman's family said her body was cremated by police without their consent, an allegation officials have continued to deny.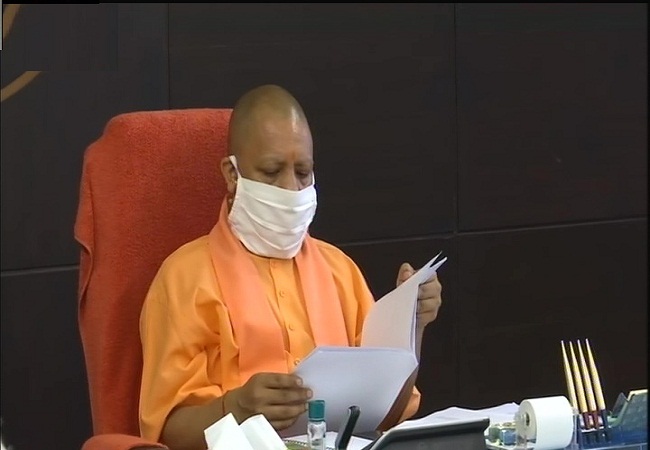 Earlier, Yogi Adityanath gave directions to suspend SP, DSP, Inspector and some others officials based on the first report of SIT which is probing the torture and alleged gangrape case of a 19-year woman in Hathras who later succumbed to her injuries in a Delhi hospital.
According to the Chief Minister's office, narco polygraph tests will also be conducted of SP, DSP and other concerned officials. The UP government had formed an SIT to probe the incident and said that the matter will be heard in the fast track court.
The post Hathras gangrape protest: Rahul Gandhi to make another attempt to meet victim's family appeared first on NewsroomPost.
from NewsroomPost https://ift.tt/2SlQj0v
https://ift.tt/33nGeGI