New Delhi: A six-year-old girl was allegedly raped, killed and then burnt alive at a village in Punjab's Tanda, the police said. The body was discovered by police on Wednesday evening in a Hoshiarpur village, was cremated amid high security on Friday.
The girl's father, a migrant labourer from Bihar, had filed a police complaint accusing Surpreet Singh of taking his daughter from their home on the pretext of giving her biscuits on Wednesday afternoon, after which she did not return.
Surpreet Singh and his grandfather Surjit Singh, both residents of Punjab's Jalalpur village, have been arrested on charges of rape, murder and causing disappearance of evidence after the girl's half-burnt body was found near their cattle shed.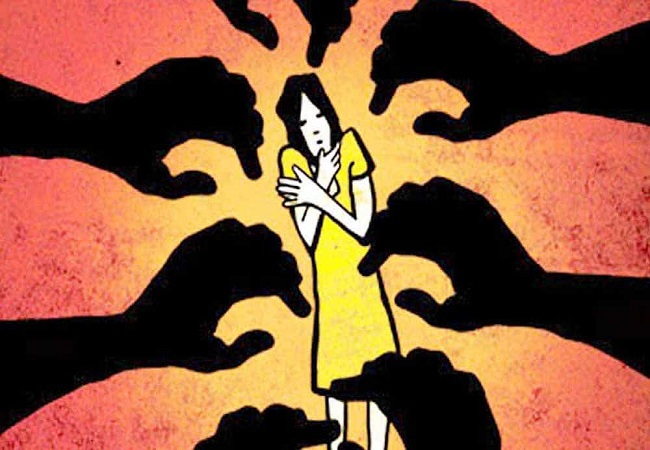 Sources said that the accused were manhandled by people when they arrived at a hospital for medical examination. Both accused have been booked under rape charges, POCSO Act and SC Act. Police sources said that the girl was allegedly raped, killed by the 21-year-old, after which his grandfather allegedly helped him in erasing the evidence by setting the body on fire.
Prakash Javadekar attacked Sonia and Rahul Gandhi:
Neither Sonia Gandhi, Rahul Gandhi nor Priyanka Gandhi visited family of the victim in Tanda. They don't pay heed to the injustice done to women in the states ruled by their party, but visit Hathras & other places for photo op with victim's family:Union Minister Prakash Javadekar https://t.co/q6GBl0NLYd

— ANI (@ANI) October 24, 2020
Amit Malviya tweeted:
पंजाब के टांडा गाँव में एक बिहारी प्रवासी दलित परिवार की ६ साल की बच्ची के साथ दुष्कर्म होता है, फिर उसे जला कर मार दिया जाता है।

पूर्व केंद्रीय मंत्री विजय सांपला जी पीड़ित परिवार से मिलते हैं।

लेकिन दलितों और पिछड़ों के नाम पर राजनीति करने वाले राहुल गांधी और तेजस्वी चुप हैं। pic.twitter.com/kJYvuN0RPg

— Amit Malviya (@amitmalviya) October 24, 2020
The post Punjab: 6-year-old girl allegedly raped, set on Fire appeared first on NewsroomPost.
from NewsroomPost https://ift.tt/2TsgEu9
https://ift.tt/3ml3GuC