New Delhi:"There will be no reimposition of lockdown in Delhi. I don't think it will be an effective step now, wearing of masks by everyone will be more beneficial. The third wave of COVID-19 has passed its peak in Delhi," said Jain. "Yesterday, 3,235 cases were reported, 7,606 people recovered and 95 died. There is a lack of ICU beds. Yesterday, Chief Minister (Arvind Kejriwal) had a meeting with the Home Minister. The Chief Minister has again appealed to him to increase the ICU beds in central hospitals in Delhi. The Home Minister has assured to increase 750 beds," he added.
Delhi has reported 39,990 active COVID-19 cases, 4,37,801 recoveries and 7,614 fatalities, according to the Ministry of Health and Family Welfare (MoHFW).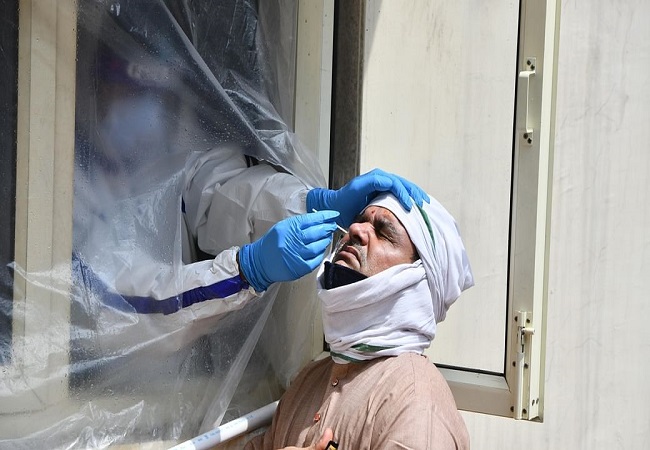 India reported less than 50,000 new daily cases for the ninth continuous day. The last time daily new cases crossed the 50,000-threshold was on November 7. The country's COVID-19 tally reached 88,45,127 including 4,65,478 active cases and 82,49,579 recoveries. The cumulative death toll reached 1,30,070 after 435 people succumbed to the disease in the last 24 hours.
Delhi chief minister Arvind Kejriwal on Sunday said that the Centre has assured 750 ICU beds will be made available at the DRDO centre.
The post No reimposition of lockdown in Delhi: Satyendar Jain appeared first on NewsroomPost.
from NewsroomPost https://ift.tt/3lzrJ9v
https://ift.tt/2IiqcWR