Lucknow: Uttar Pradesh Chief Minister Yogi Adityanath launched a campaign for Tuberculosis (TB) vaccination today (November 1).
He also launched today a campaign for the search of active TB patients and golden card distribution among them.
UP CM Yogi Adityanath said that infant mortality in the state is still a challenge for all of us, although there has been a lot of change in it compared to earlier. Regular vaccination is a part of the Prime Minister's ambitious campaign on which he has expressed special concern.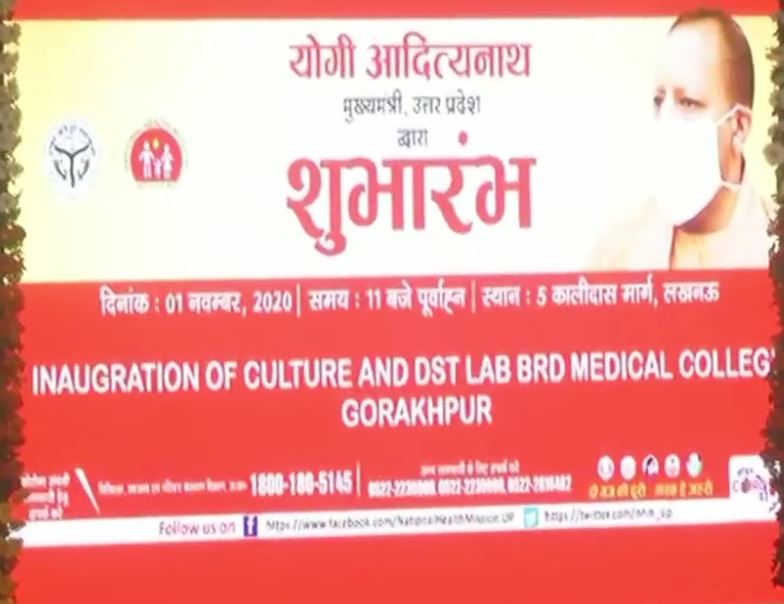 A population of over 81 lakh will be covered in this aggressive survey to be rolled out in 29 low-performing districts. Chief Minister Yogi Adityanath has appealed to the people of the state to come forward and get themselves tested on the slightest doubt.
Mission director, National Health Mission, UP, Aparna U said: "The house-to-house drive marks the beginning of a full blown campaign to regain the lost ground in the TB programme. It is also crucial as detection is the first step of the process to bring out hidden cases and start their treatment."
State TB officer Dr Santosh Gupta stated that with life slowly heading towards normalcy, the focus is back on major health challenges, including TB.
"The drive aims to list out and notify any possible hidden, missing, dismissive TB cases in early stages so that they do not turn resistant or spread the infection to those around them," he said.
The post UP CM Yogi Adityanath launches campaign for Tuberculosis (TB) vaccination appeared first on NewsroomPost.
from NewsroomPost https://ift.tt/3edmQQk
https://ift.tt/323Tvmy