New Delhi: On Monday (December 21, 2020), the planets Jupiter and Saturn will be at the closest possible distance to each other in what is being called the great conjunction.
Though conjunction between these two planets happens every 20 years but this time it is special as this is the second closest conjunction of the two giants since the invention of the telescope in 1609. It will again take place in 2080, the two slow-moving planets will be 0.1 degrees apart.
The great conjunction will be seen in the night sky on Monday between 6.30-7.30 PM and to get the best of the view of the event, you will be needing binoculars or a small telescope.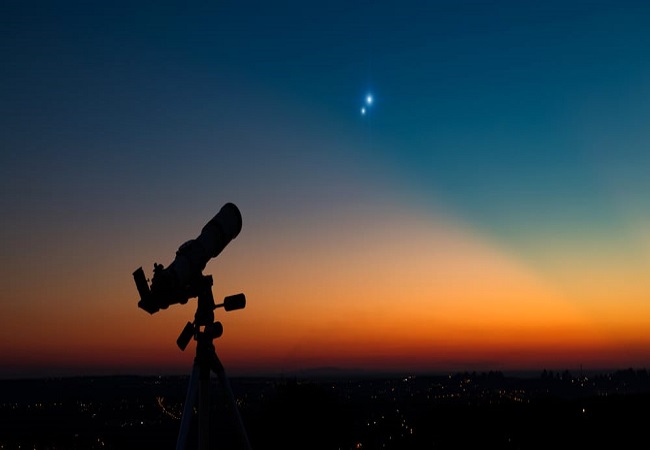 Here is all you need to know Jupiter-Saturn conjunction:
According to Nasa, the timing of the conjunction will be such that everyone will be able to view it.
Find a spot with an unobstructed view of the sky. Jupiter and Saturn are bright, so they can be seen even from most cities.
The conjunction will be easily visible shortly after sunset at the southwest fairly low on the horizon on the day.
Saturn will be slightly fainter and will appear slightly above and to the left of Jupiter until December 21, when Jupiter will overtake it and they will reverse positions in the sky.
The phenomenon can be seen with the unaided eye.
Binoculars will be needed to separate the two planets.
A telescope will be able to capture Jupiter and Saturn in the same field of view.
With the help of binoculars and telescope, one may be able to see Jupiter's four large moons orbiting the giant planet.
The next super-close pairing of Jupiter and Saturn is expected to be seen on March 15, 2080.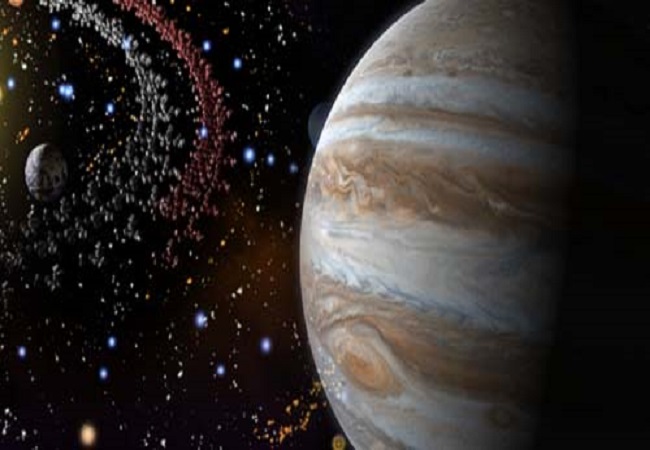 The post Great Jupiter-Saturn conjunction after 367 yrs in 2020: How to watch in India appeared first on NewsroomPost.
from NewsroomPost https://ift.tt/3pbhucS
https://ift.tt/3p9fi5w