New Delhi: The Drugs Controller General of India has approved both Serum Institute of India and Bharat Biotech's COVID-19 vaccines for restricted emergency use in the country.
DCGI said that the interim data suggests that the vaccine (Cadila Healthcare's vaccine) is safe and immunogenic with three doses when administered intradermally.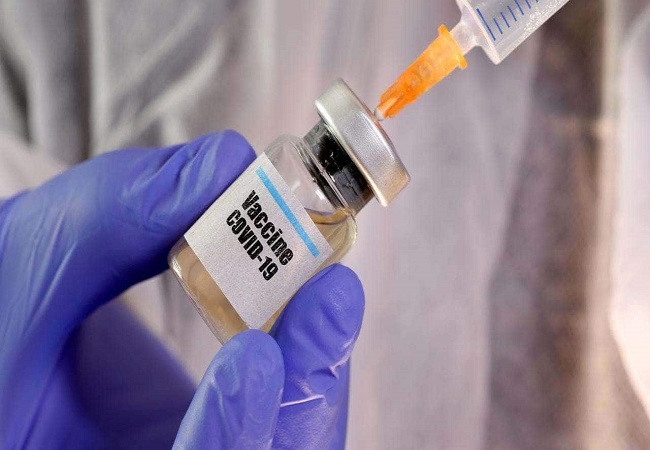 Here is who said what:
A moment of joy for us all as the DCGI has granted approval to the vaccines of @SerumInstIndia and @BharatBiotech!

I thank PM Shri @narendramodi and Health Minister Shri @drharshvardhan for their continuous support to the team of scientists, doctors and the medical staff. https://t.co/ZwTeeMRXAD

— Shivraj Singh Chouhan (@ChouhanShivraj) January 3, 2021
World Health Organization welcomes India's decision giving emergency use authorization to #COVID19 vaccines: Dr Poonam Khetrapal Singh, Regional Director, WHO South-East Asia Region pic.twitter.com/UPPatGoJuI

— ANI (@ANI) January 3, 2021
It is a proud moment of all of us that the two vaccine approved emergency use are #MadeInIndia. Hearty congratulations to Hon'ble Prime Minister Shri @narendramodi ji under whose leadership our scientists have achieved this in such short duration. https://t.co/ZNbGvqt7VM

— Nitin Gadkari (@nitin_gadkari) January 3, 2021
Congratulations all. Vaccination will begin soon. This is a result of focused work by scientists, national laboratories, government agencies, regulators, health care workers, and most importantly, all our people who have waited patiently following all COVID appropriate behaviour. https://t.co/mPR0Lz8YAX

— Principal Scientific Adviser, Govt. of India (@PrinSciAdvGoI) January 3, 2021
Approval to indigenously made vaccines is a watershed moment in our fight against COVID-19 virus & a defining chapter in our journey towards building an #AatmaNirbharBharat. Heartiest congratulations & gratitude to our scientists for their dedication & determination https://t.co/k4B8RFd3r8

— Smriti Z Irani (@smritiirani) January 3, 2021
अति-घातक कोरोनावायरस महामारी को लेकर आए स्वदेशी वैक्सीन (टीके) का स्वागत व वैज्ञानिकों को बहुत-बहुत बधाई। साथ ही, केन्द्र सरकार से विशेष अनुरोध भी है कि देश में सभी स्वास्थ्यकर्मियों के साथ-साथ सर्वसमाज के अति-गरीबों को भी इस टीके की मुफ्त व्यवस्था की जाए तो यह उचित होगा।

— Mayawati (@Mayawati) January 3, 2021
A Big and historic moment for India. Indian vaccine is reality now. Thank you @narendramodi ji for this significant and reassuring announcement. https://t.co/2KJ6hJMF2F

— Prakash Javadekar (@PrakashJavdekar) January 3, 2021
India approves two vaccines, wonderful start to 2021 !

Congratulations to our scientists and health community. https://t.co/3Rzi5esfCi

— Anurag Thakur (@ianuragthakur) January 3, 2021
The post DCGI approves two COVID-19 vaccines: Here is who said what appeared first on NewsroomPost.
from NewsroomPost https://ift.tt/388HJeb
https://ift.tt/3hAdVdm