New Delhi: Work on the foundation for the Ram temple at Ayodhya begins and construction of the temple complex is expected to conclude in about three-and-a-half years.
The total cost could be over ₹ 1,100 crore, which includes the ₹ 300 crore to ₹ 400 crore for the main temple and the development of 67 acres (at the complex).
SEE PICS HERE: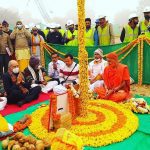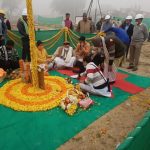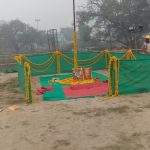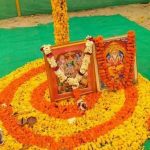 Shri Ram Janmbhoomi Teertha Kshetra Trust is conducting a mass contact and contribution campaign for the construction of the grand temple in Ayodhya which began on January 15 and will go on till February 27.
The temple will be built by adhering to the country's ancient and traditional construction techniques. It will also be built in a manner to sustain earthquakes, storms, and other natural calamities. Prime Minister Narendra Modi visited Ayodhya on August 5 to attend the 'Bhoomi pujan' at the Ram Janmbhoomi site.
The post Foundation work for Ram temple at Ayodhya begins; See Pics appeared first on NewsroomPost.
from NewsroomPost https://ift.tt/3qHnGdo
https://ift.tt/2Nr5Tc2