New Delhi: The Ministry of Health and Family Welfare (MoHFW) has rescheduled the 'National Polio Immunisation Day' to January 31 in view of the COVID-19 vaccination drive scheduled to take place on Saturday.
"With the countrywide COVID-19 vaccination drive scheduled to be rolled out on January 16, the MoHFW in consultation with the office of President of India has rescheduled the Polio vaccination day to January 31, 2021," the Government of India said on Thursday.
President Ramnath Kovind will launch the Polio National Immunisation Day, also known as "Polio Ravivar" on January 30, 2021, by administering polio drops to some children at the Rashtrapati Bhawan at 11.45 am, the Ministry said.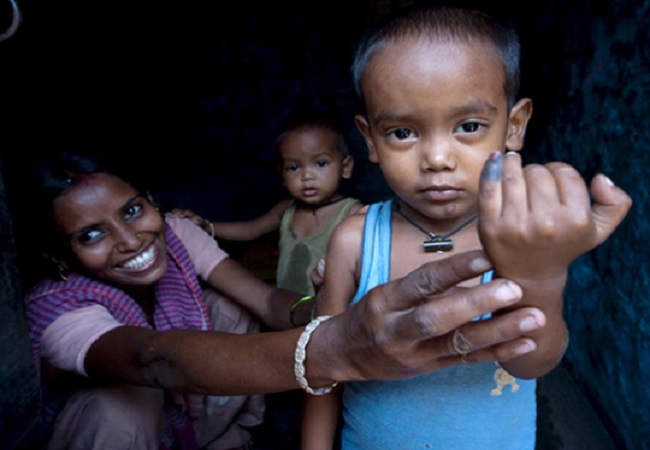 "The decision is in keeping with the stated policy of the Health Ministry to ensure that COVID management and vaccination services, as well as non-COVID essential health services, proceed in tandem without adversely impacting each other," it stated.
Here is all you need to know:
1. Children in the age group of 0 to 5 years will be administered polio drops.
2. The drive will go on till February 2.
3. Polio Ravivar or the Sunday on which the immunisation drive begins is known as the National Immunisation Day.
4. In 1995, India launched Pulse Polio immunisation programme following the World Health Organization's Global Polio Eradication Initiative.
5. The polio vaccination drive is conducted twice in a year, generally in the early months.
6. As the vaccination drive is being held amid Covid-19 pandemic, senior citizens are advised not to take children to the immunisation camps.
7. Before launching the Covid-19 vaccination drive, the health ministry emphasised that no compromised with the ongoing inoculation programme will be made. However, the polio vaccination was held for the time to take stock of the Covid-19 vaccination situation.
8. Covid-19 vaccination may be put on hold for three days when polio immunisation drive goes on, depending on resources.
The post National Polio vaccination drive to start from Jan 31: Everything you need to know appeared first on NewsroomPost.
from NewsroomPost https://ift.tt/2MAYXsv
https://ift.tt/3nDwYoB