New Delhi: The Indian Space Research Organisation (ISRO) on Sunday launched Polar Satellite Launch Vehicle (PSLV) C51 carrying Brazil's Amazonia-1 satellite and 18 other satellites from Satish Dhawan Space Centre at Sriharikota in Andhra Pradesh.
A copy of Bhagavad Gita in the form of an SD card and a photograph of Prime Minister Narendra Modi are part of a nanosatellite that Isro's PSLV-C51 carried to space on Sunday along with Brazilian satellite Amazonia-1 and other satellites.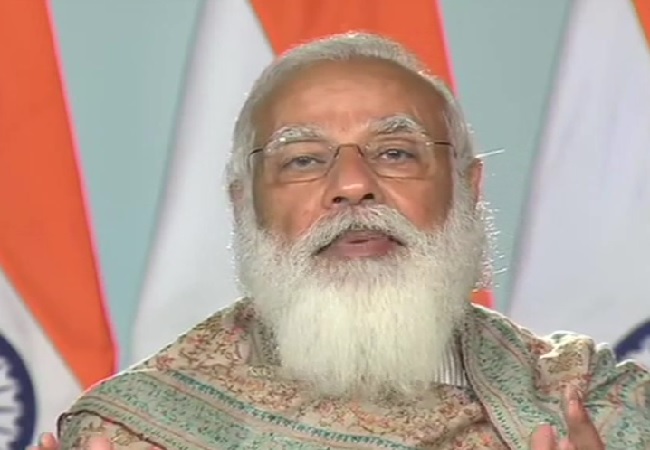 PSLV-C51/Amazonia-1 is the first dedicated commercial mission of NewSpace India Limited (NSIL), a Government of India company under the Department of Space. The NSIL is undertaking this mission under a commercial arrangement with Spaceflight Inc. USA.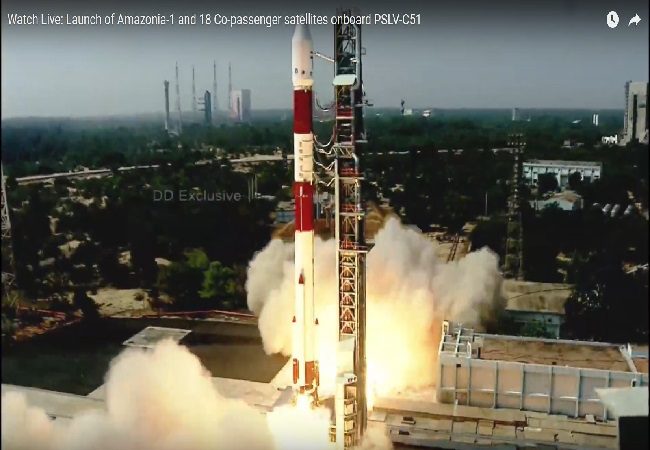 Amazonia-1 is the optical earth observation satellite of the National Institute for Space Research (INPE). This satellite would further strengthen the existing structure by providing remote sensing data to users for monitoring deforestation in the Amazon region and analysis of diversified agriculture across the Brazilian territory.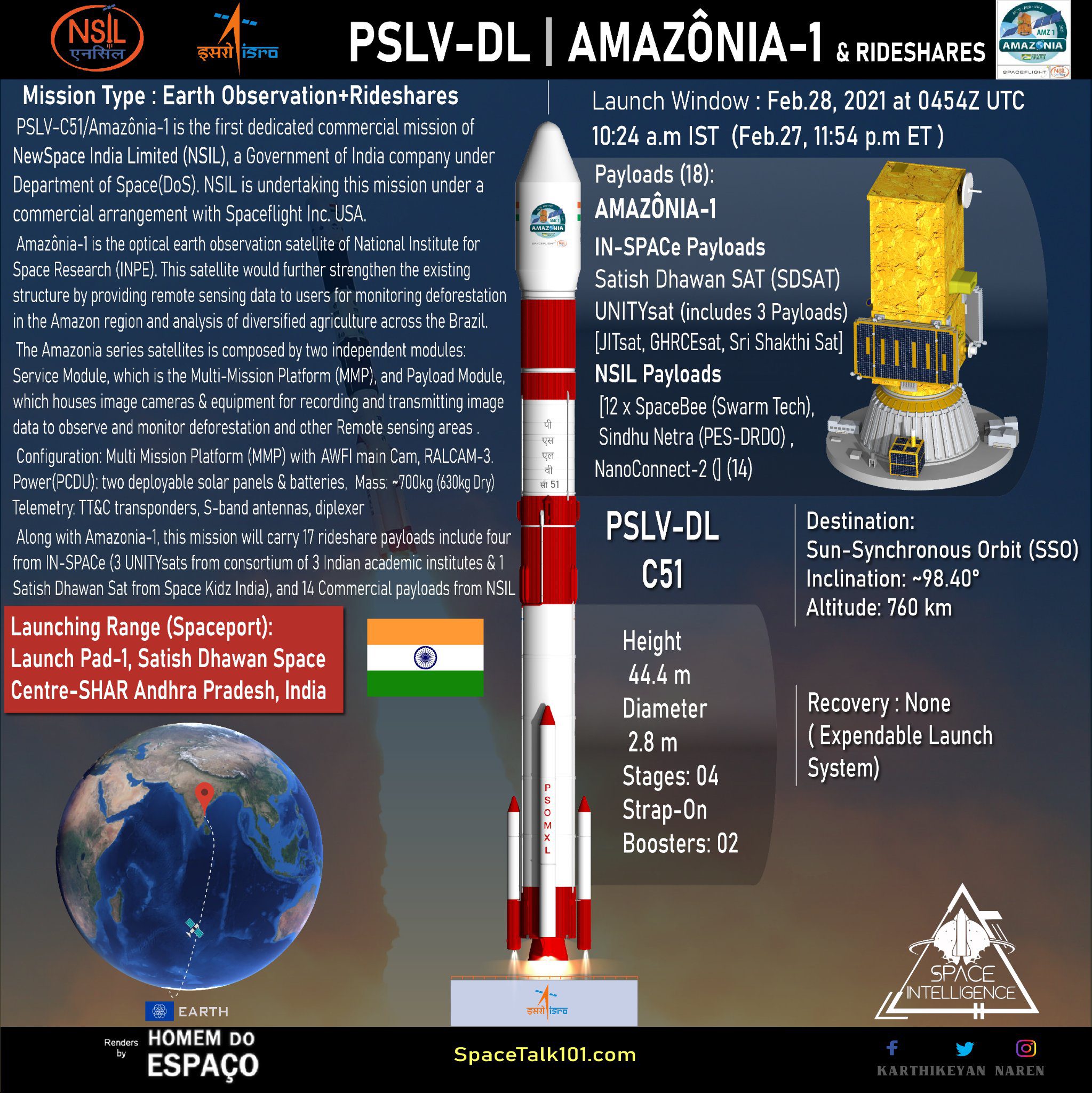 Polar Satellite Launch Vehicle (PSLV-C51), which is the 53rd mission of PSLV launched Amazonia-1 of Brazil as the primary satellite. A total of 18 Co-passenger satellites were also lifted off from the Satish Dhawan Space Centre at 10:24 am on Sunday.
The 18 co-passenger satellites include four from IN-SPACe (three UNITYsats from the consortium of three Indian academic institutes and One Satish Dhawan Sat from Space Kidz India) and 14 from NSIL.
Congratulations to Team @ISRO on the successful launch of #PSLVC51 carrying Amazonia-1 and 18 Co-passenger satellites.

Even in the time of Covid-19, our scientists have set another benchmark in the field of space technology.

India is proud of their commitment and consistency. pic.twitter.com/QaswmuXkhb

— Adesh Gupta (@adeshguptabjp) February 28, 2021
The post ISRO's PSLV-C51 carries Bhagavad Gita, PM Modi's photograph to space appeared first on NewsroomPost.
from NewsroomPost https://ift.tt/37WuyMV
https://ift.tt/3sp9Xsu