New Delhi: Maharashtra Minister Chhagan Bhujbal tested positive for COVID19.
Taking to Twitter, the Minister wrote, "My corona test is positive. Everyone who has come in contact with me in the last two or three days should have themselves tested. My health is good and there is no reason to worry. All citizens should take proper care of the corona."
माझी कोरोना टेस्ट पॉझिटिव्ह आली आहे. गेल्या दोन तीन दिवसात माझ्या संपर्कात अलेल्या सर्वांनी आपली कोरोना टेस्ट करून घ्यावी.माझी प्रकृती उत्तम असून काळजी करण्याचे कारण नाही.कोरोनाच्या पार्श्वभूमीवर सर्व नागरिकांनी योग्य ती काळजी घ्यावी.मास्क,सॅनिटायझर चा नियमित वापर करा.#COVID19

— Chhagan Bhujbal (@ChhaganCBhujbal) February 22, 2021
As many as 1,176 new COVID-19 cases and 6 deaths were reported in the last 24 hours in Pune district, as per Health Department, Pune Zilha Parishad on Sunday.
The death toll due to COVID-19 mounted to 9,183. The overall positive cases stand at 3,98,607 including 7,355 active cases. Maharashtra reported 6,971 new COVID-19 cases and 35 deaths in the last 24 hours.
According to the state health department, the total number of COVID-19 cases in Maharashtra has reached 21,00,884 with the addition of new cases. The death toll in the state has risen to 51,788 with the addition of 35 deaths.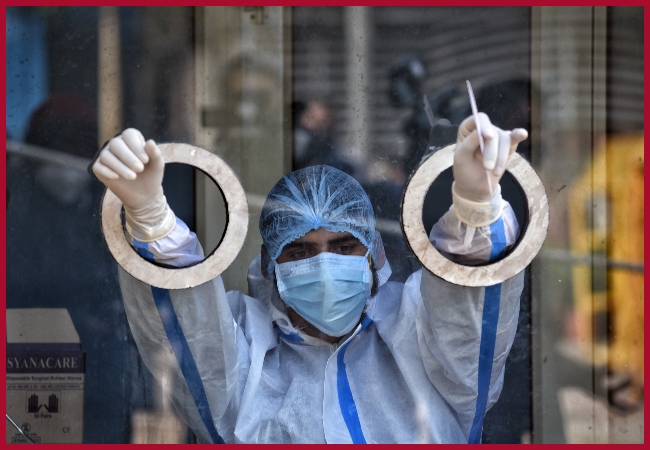 A total of 19,94,947 people have recovered from the virus in the state as of today, with 2,417 additional recoveries in the state. The number of active cases in Maharashtra stands at 52,956.
Owing to the spike in COVID-19 cases in the state, Chief Minister Uddhav Thackeray informed that the coming eight days will decide whether there will be a lockdown in the state.
The post Maharashtra Minister Chhagan Bhujbal tests positive for COVID19 appeared first on NewsroomPost.
from NewsroomPost https://ift.tt/3bwGo1r
https://ift.tt/3psPceh