New Delhi: The International Day of Happiness 2021 is observed every year with great joy and excitement around the world on March 20. The day was recognised by United Nations to celebrate the importance of happiness in people's life. Every single person should be happy in their life irrespective of their caste, age, sex, class or any other social as well as personal barrier. The ultimate goal in a human's life should always be to stay happy.
Here is all you need to know about the International Day of Happiness 2021.
Theme
For the year 2021, the Theme of the International Day of Happiness is "Happiness For All, Forever". It means that people from all around the globe should feel happy no matter what the circumstances are. This year's theme also suggests that people should always try to be happy in their life.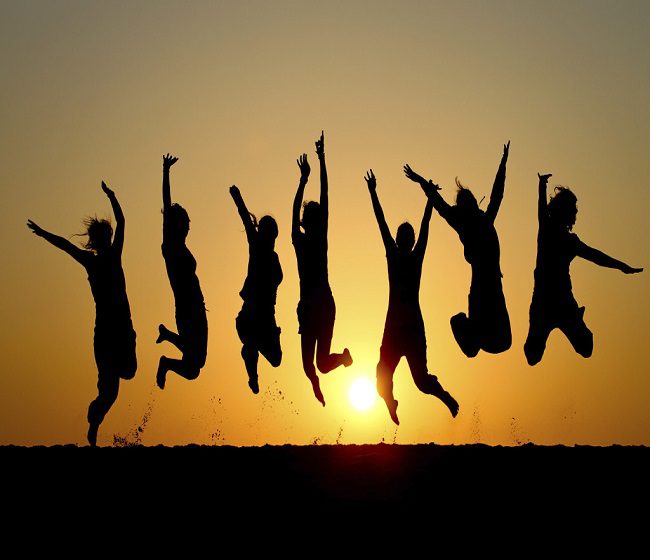 History:
The day was officially celebrated in the year 2013. The United Nations' General Assembly signified March 20 as the International Day of Happiness in their resolution 66/281 of July 12, 2012. The resolution was first commenced by Bhutan. In the early 1970s, Bhutan prioritised the value of National Happiness over National Income. The country has also adopted the goal of Gross National Happiness (GNH) over Gross National Product (GNP). During the 66th session of the General Assembly, a High-Level meeting was also hosted by Bhutan on "Happiness and Well Being: Defining a New Economic Paradigm".
The United Nation launched 17 Sustainable Development Goals in 2015, which seek to reduce inequality, end poverty and protect the planet Earth. These three are the key aspects that will lead the citizens to their well-being and happiness all around the world.
Significance:
International Day of Happiness holds great importance as it signifies one of the most important thing in a person's life, which is happiness. The day was started to acknowledge the relevance of well-being and happiness. The UN sensed that these should be the aspiration and universal goals in the lives of human being all around the world. The other reason for the day to be set up was to recognise the importance of happiness in public policy objectives. The day aims at perceiving the need for a more equitable, balanced and inclusive approach to economic growth that will promote poverty eradication, sustainable development and well being of people.
Quotes:
"Happiness depends upon ourselves." — Aristotle
"Life will bring you pain all by itself. Your responsibility is to create joy." — Milton Erickson
"Happiness is the secret to all beauty. There is no beauty without happiness." — Christian Dior
"The best way to cheer yourself is to try to cheer someone else up." — Mark Twain
"Happiness is when what you think, what you say, and what you do are in harmony." — Mahatma Gandhi
"We all live with the objective of being happy; our lives are all different and yet the same." — Anne Frank
"Happiness is not something ready-made. It comes from your own actions." — Dalai Lama XIV
"Happiness is a choice. You can choose to be happy. There's going to be stress in life, but it's your choice whether you let it affect you or not." — Valerie Bertinelli
"If you want to be happy, be." — Leo Tolstoy
"We're all golden sunflowers inside." — Allen Ginsberg
"The most important thing is to enjoy your life – to be happy – it's all that matters." — Audrey Hepburn
"Most folks are as happy as they make up their minds to be." — Abraham Lincoln
"The only thing that will make you happy is being happy with who you are, and not who people think you are." — Goldie Hawn
"There are lots of people I admire and respect, but I don't necessarily want to be like them. I'm too happy being myself." — James D'arcy
"A well-spent day brings happy sleep." — Leonardo da Vinci
"The talent for being happy is appreciating and liking what you have, instead of what you don't have." — Woody Allen
"Morality is not the doctrine of how we may make ourselves happy, but how we may make ourselves worthy of happiness." — Immanuel Kant
"It is the working man who is the happy man. It is the idle man who is the miserable man." — Benjamin Franklin
"The miracle is not that we do this work, but that we are happy to do it." — Mother Teresa
The post International Day of Happiness 2021: Theme, History, Significance, Quotes appeared first on NewsroomPost.
from NewsroomPost https://ift.tt/2P7Uqik
https://ift.tt/3rZEY6t