New Delhi: Maha Shivratri is also known as the 'Great night of Lord Shiva. It is one of the Hindu festival which is highly observed by devotees with much fervour.
This year Maha Shivratri 2021 will be celebrated on Thursday (March 11) .
Why is Maha Shivratri celebrated?
Maha Shiratri-this festival is popularly celebrated as the wedding anniversary of Lord Shiva and Goddess Parvati. According to Puranas, Shivrati is said to be the night when Lord Shiva also known as Bhole Nath saved the human kind by consuming a pot of poison during Samudra Manthan.
According to Shaivism, Maha Shivratri marks the night when Lord Shiva performed the divine dance of creation, preservation and, destruction.
On this day, devotees pray to Bhole Nath by observing- Maha Shivratri fast and throng Shiva temples across the country to offer fruits and milk to the Shivaling.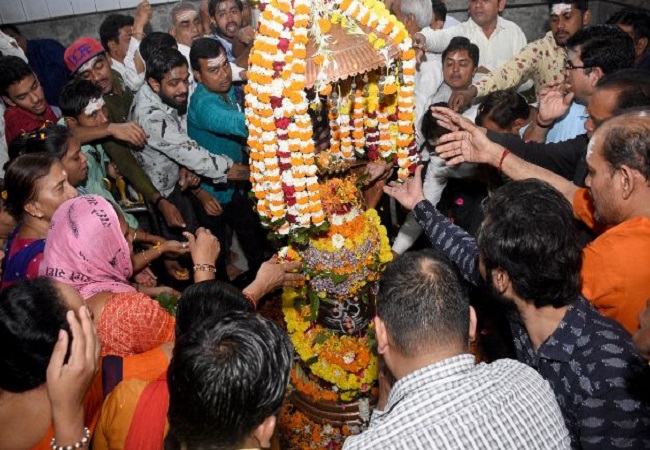 While some perform Puja to pray for moksha or salvation, while married women pray to Lord Shiva for happy and healthy married life, while many un-women pray to him to be blessed with a good husband.
Maha Shivratri 2021-will also mark the closing day of the mega holy event Ardh Kumbh Mela this year.
Huring the fast, devootes consume fresh fruit juice, milk, tea, fruit milk shakes, thandai and lemonade.
The post Maha Shivratri 2021: From significance to celebration; here's all you need to know appeared first on NewsroomPost.
from NewsroomPost https://ift.tt/3pDj2Mr
https://ift.tt/2ZC9lDy