New Delhi: Maha Shivratri is round the corner and the un-married ladies are all set to celebrate the day to please Bhole Nath.
Lord Shiva or Shiv Shankar also known as Bholenath, is known as the supreme, the most divine amongst all the gods in Hinduism.
Lord Shiva is also called by various other names like Trinethra, Neelakanta, Jatadhara, and Gangadhara.
On this day, many people fast on this day to show their spirit of devotion and focus. While some consume only fruits and milk, there are people who observe a 'nirjala' fast- where they do not even consume a drop of water until they open their fast.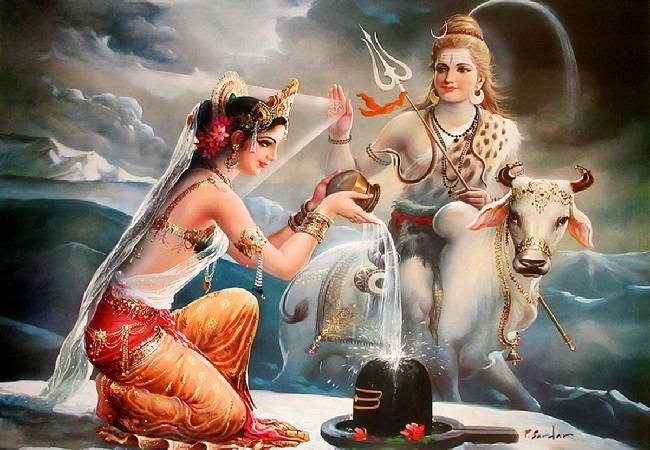 Tips to please Bhole Nath for successful love marriage:
-Every Monday visit Lord Shiva's temple OR offer prayers at home only after taking bath.
-Reciting 'Maha Mrityunjay Mantra'- as many time as you can:
OM TRYAMBAKAM YAJAMAHE SUGANDHIM PUSHHTIVARDHANAM
URVARUKAMIVA BANDHANAN MRITYOR MUKSHIYA MAAMRITATH.
– Always grace your forehead with a tilak of Vibhuti or Bhasma.
– Even before worshiping Lord Shiva, offer prayers to Lord Ganesha. It is said that Lord Ganesha removes obstacles in the course of prayer and blessings thereon.
-Perform abhishekam to shiva linga by bhasma, water,offer bilwa leaves as they are considered the most favorite to Lord Shiva.
– Light a diya or Jyoti as it is a prayer to lord shakti the other form of goddess Parvathi (wife of Lord Shiva).
-Fasting has to be done till the evening and break the fast after performing the puja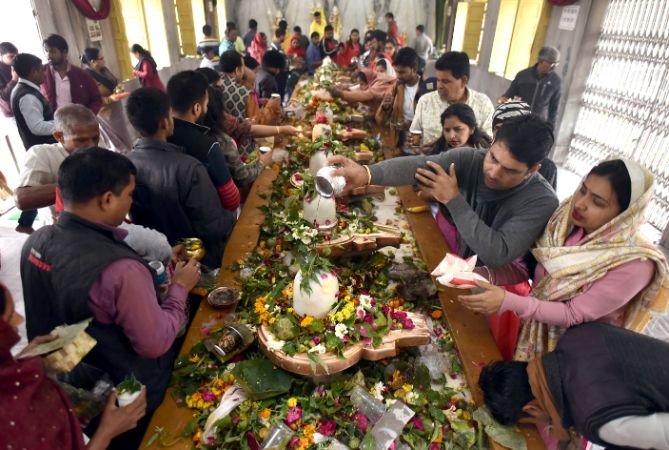 Date and Puja Timings of Mahashivratri:
Maha Shivaratri on Thursday, March 11, 2021
Nishita Kaal Puja Time – 12:06 AM to 12:54 AM, Mar 12
On 12th Mar, Shivaratri Parana Time – 06:33 AM to 03:02 PM
Ratri First Prahar Puja Time – 06:26 PM to 09:28 PM
Ratri Second Prahar Puja Time – 09:28 PM to 12:30 AM, Mar 12
Ratri Third Prahar Puja Time – 12:30 AM to 03:32 AM, Mar 12
Ratri Fourth Prahar Puja Time – 03:32 AM to 06:33 AM, Mar 12
Chaturdashi Tithi Begins – 02:39 PM on Mar 11, 2021
Chaturdashi Tithi Ends – 03:02 PM on Mar 12, 2021
(Source: Drikpanchang.com)
The post Maha Shivratri: Pray to Bhole Nath for successful love marriage; TIPS here appeared first on NewsroomPost.
from NewsroomPost https://ift.tt/3caSe1s
https://ift.tt/3sZ7Yvk