New Delhi: Minister of Public Security Rear Admiral (Rtd) Sarath Weerasekara announced that he has signed the Cabinet paper over banning the burqa in Sri Lanka. His remarks came during an event held at a temple in the Kalutara area today (March 13).
Explaining the reason for the move, the Public Security Minister said the burqa directly affects the national security of the country.
Earlier reports came in February 2020 that the parliamentary committee was proposing an immediate ban on the burqas in the country.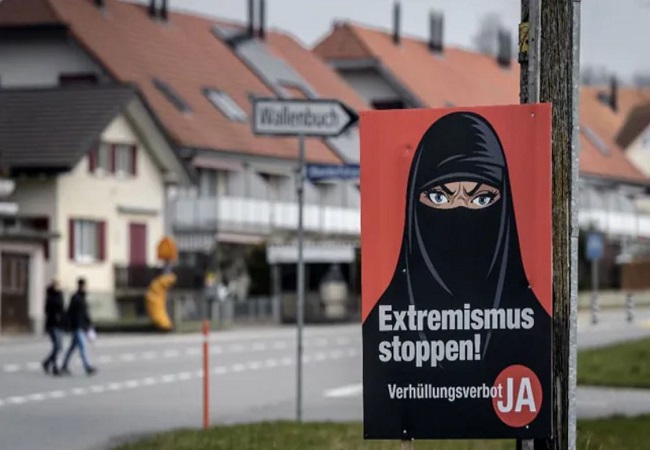 Switzerland also held a referendum on 'burqa ban' in the country on 8th March. 51.21% voters were in favor of the ban.
The post Sri Lanka bans burqa, Public Security Minister announces the move appeared first on NewsroomPost.
from NewsroomPost https://ift.tt/30EGW02
https://ift.tt/3tcT4l6