New Delhi: A disturbing video of allegedly thrashing a child for drinking water inside a temple in Uttar Pradesh's Ghaziabad has gone viral on the internet.
In the video, the alleged accused, identified as Shringi Nandan Yadav can be seen asking the child's name, to which he replied 'Asif'. In no time, the alleged accused can be seen brutally beating the kid and twisting his hand for just drinking water inside a temple.
Watch here:
#UttarPradesh: Muslim Child Thrashed For Drinking Water Inside Temple

In the video, the accused, Shringi Nandan Yadav, was seen asking the child his name, to which the child replied that his name was Asif. In no time, Yadav was seen assaulting the child.@Uppolice @UPGovt pic.twitter.com/1GE8h7yvdH

— Newsroom Post (@NewsroomPostCom) March 13, 2021
The person who uploaded claims that the Muslim kid was beaten by Shringi Yadav in Dasna Devi Mandir.
He claims : 'Mulle ko Napunsak bana diya' pic.twitter.com/F4JGcByypA

— Mohammed Zubair (@zoo_bear) March 12, 2021
The Ghaziabad Police took cognizance of the matter and arrested Yadav in connection with the incident and have registered a case against it. According to the Ghaziabad Police, Shringi Nandan Yadav is a resident of Bhagalpur in Bihar.
उपरोक्त वीडियो का तत्काल संज्ञान लेकर टीम गठित कर मार पिटाई करने वाले व्यक्ति- श्रृंगी नंदन यादव पुत्र अश्वनी कुमार यादव निवासी गोपालपुर थाना संवारा भागलपुर बिहार को हिरासत में लिया गया एवं मुकदमा पंजीकरण/वैधानिक कार्रवाई संबंधी प्रक्रिया प्रचलित की गई pic.twitter.com/QBYdMI741O

— GHAZIABAD POLICE (@ghaziabadpolice) March 12, 2021
Here are some more video which has been posted by the accused:
**Strong language**
Here is one more video uploaded by the same account. In this, They are harassing one more Muslim guy.
The guy taking the video can be heard taking the name of the guy in Red T-shirt "Shringi.. Shringi" pic.twitter.com/ntYm5ZZP6f

— Mohammed Zubair (@zoo_bear) March 12, 2021
The video sparked outrage among the netizens about this inhuman incident and demanded some strict actions to be taken against the accused.
Horrific!! A mob of Hindu extremists viciously assault a Muslim boy for drinking water from a temple in Ghaziabad, Uttar Pradesh.

The perpetrators know their violence has the tacit approval of the state, so they uploaded the attack on social media! pic.twitter.com/pkAgHrEzbe

— CJ Werleman (@cjwerleman) March 12, 2021
You want a dialogue with these turds? They not only thrashed the child but made a video of it. There were cretins commenting on it laughing & encouraging it.

These terrorists belong in 1 place – jail.

Nothing short of a brutal crackdown on the BJP/RSS will save this country.

— Saket Gokhale (@SaketGokhale) March 13, 2021
What kind of sick person you have to be to mercilessly assault a child? His fault was that he went to drink water in temple. Hope @ghaziabadpolice arrest this sick man! He's a danger to society! https://t.co/2PuYCHhQlH

— Rifat Jawaid (@RifatJawaid) March 12, 2021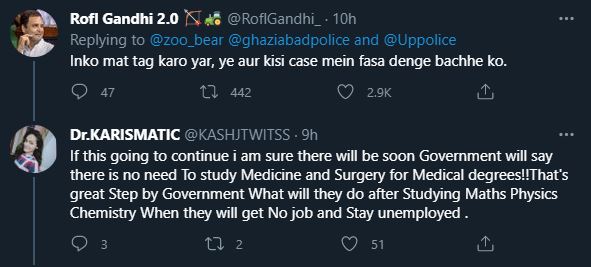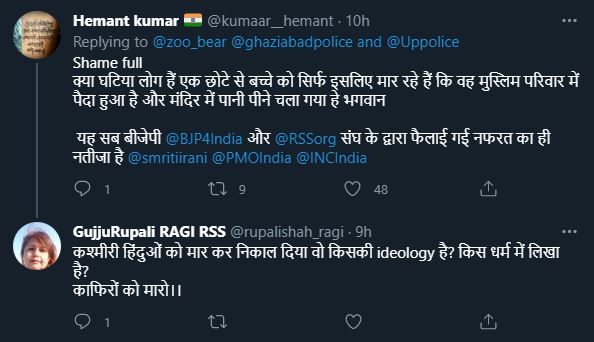 The post WATCH: Boy mercilessly thrashed for drinking water in a temple, VIDEO sets flurry of reactions appeared first on NewsroomPost.
from NewsroomPost https://ift.tt/3qJmVQH
https://ift.tt/2Oiv4yl