New Delhi: In a horrific incident a young Indian cricketer passed away on the spot after a batsman's ferocious shot hit him on the head during a match. A spectator filmed a footage that showcased the tragedy unfolding on the pitch in the Raj Nagar Extension, on April 8.
As the bowler bowled his delivery, the batsman connected the ball well enough, hitting it straight back towards the bowler. The shot was too fast and fierce for the bowler to take any evasive action as he copped a blow on the head and he fell straight to the ground. The players rushed to his aid; unfortunately, he died on the spot.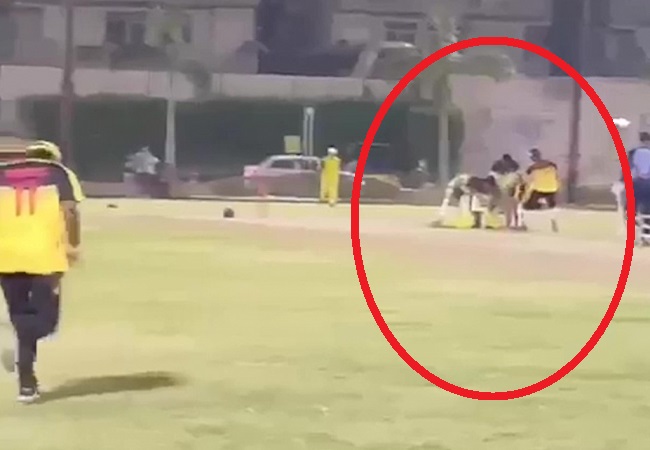 Nevertheless, his death is not the first on-field tragedy.
In November 2014, Australian cricketer Phillip Hughes was killed when he was struck on the neck by a ball.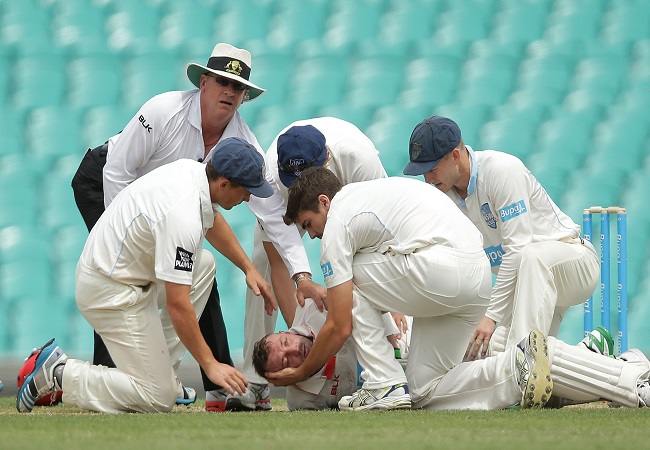 Hughes was hit by a bouncer while batting in a Sheffield Shield match for South Australia in Sydney and later died in hospital as a result of his injuries.
The post Ghaziabad: Bowler dies on the spot after being hit by the ball on his head appeared first on NewsroomPost.
from NewsroomPost https://ift.tt/3ebGkFC
https://ift.tt/2Q2Qxw8