New Delhi: Tense news for the PUBG fans as former Union Minister Ninong Ering requested PM Modi to ban the new version of PUBF, i,e, Battlegrounds Mobile India before its expected launch in June. Ninong is currently an MLA in the Arunachal Pradesh assembly who sent a letter to PM requesting the ban.
Central govt. had banned the PlayerUnknown's Battlegrounds (PUBG) in September last year along with some other apps backed by Chinese firms as they were allegedly a threat to privacy and national security.
After the ban, Korean game developer, Krafton decided to make an India-specific version of the much loved game and it was announced earlier this month. The company also started the pre-registration process on Google Play Store on May 18.
MLA Ering called this an attempt by the game developer to side step the Indian laws by relaunching the game with a new name. The letter said, "While our country is currently battling with the Covid pandemic and the Central and various state governments are trying their best to contain that, according to recent media reports, unscrupulous companies connected to PUBG, inclusding Krafton, Tencent and PUBG India Pvt. Ltd., are trying to side step our laws, deceive the government and Indian citizens and relaunch the game with a new name of Battlegrounds Mobile India (BMI).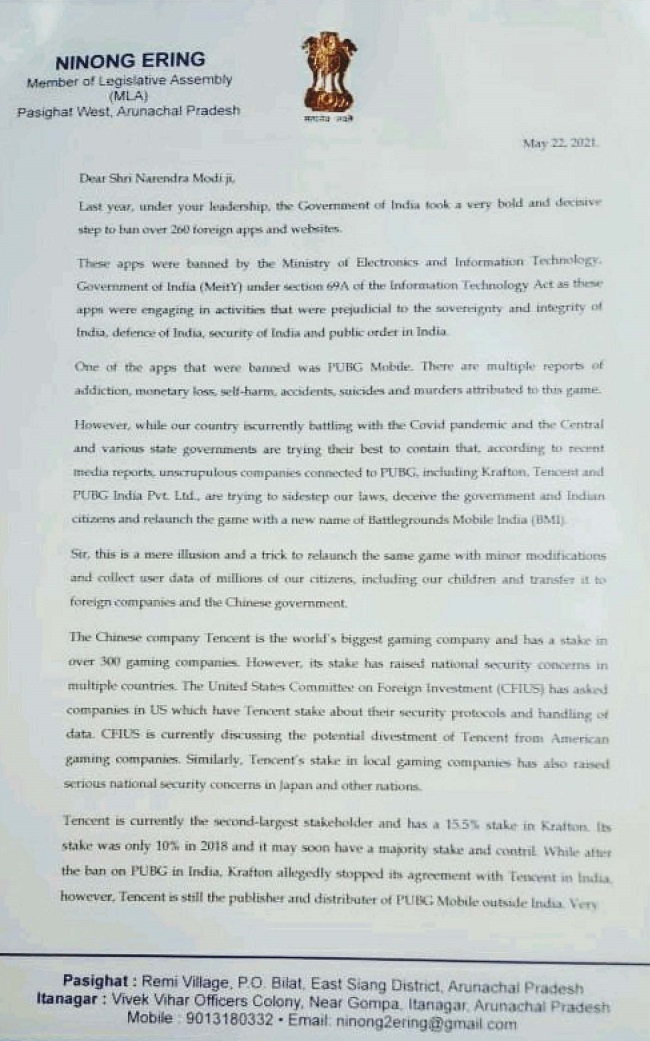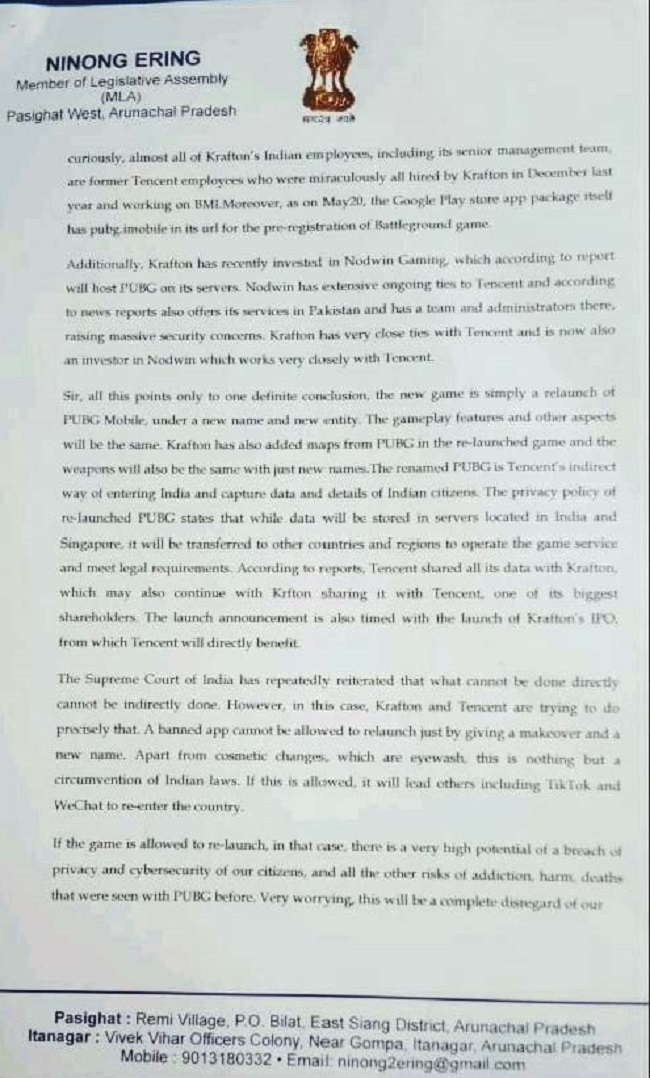 Regarding the ban, Ering wrote, "If the game is allowed to re-launch, in that case, there is a very high potential of a breach of privacy and cyber-security of our citizens, and all other risks of addiction, harm, deaths that were seen with PUBG before. Very worrying, this will be a complete disregard of our laws and the ban order passed last year. In the interest of India's sovereignty and integrity, its defense, security and public order, and to clearly communicate that Indian law is paramount and cannot be sidestepped, I request you to ban Battlegrounds Mobile India and also restrict the entry of such entities in the future without explicit approval from the government."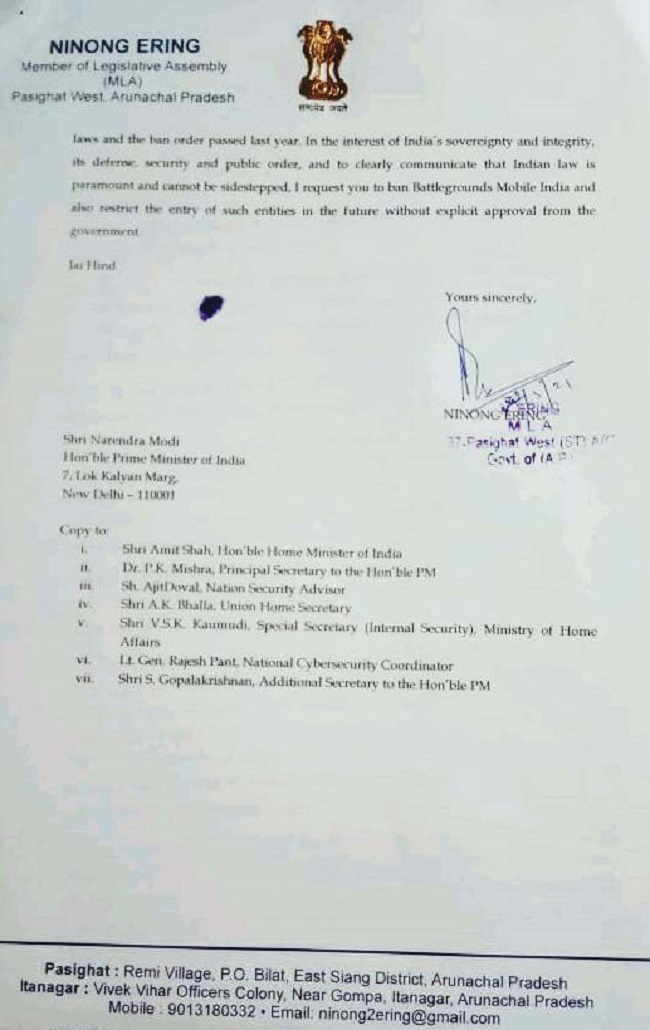 The post Arunachal MLA requests PM Modi to ban Battlegrounds Mobile India appeared first on NewsroomPost.