New Delhi: Col Ashok Kumar Malhotra, an army veteran with a distinguished service record succumbed to the deadly Coronavirus on May 7. He contracted the contagious virus on around April 25, battled the illness for long before finally getting shifted to ventilator recently and lastly succumbing to the infection.
Col Ashok Kumar Malhotra was commissioned into the EME, way back in December 1968 after passing out of National Defence Academy (NDA). Having entered NDA, he was among the youngest in his batch. After putting in distinguished service of almost 30 years, Col left the Army in 1998. The officer was known for his strict discipline and tough fitness regimen in the Army circles while on the family front, he was a great family man, always wearing a smile on his sleeve.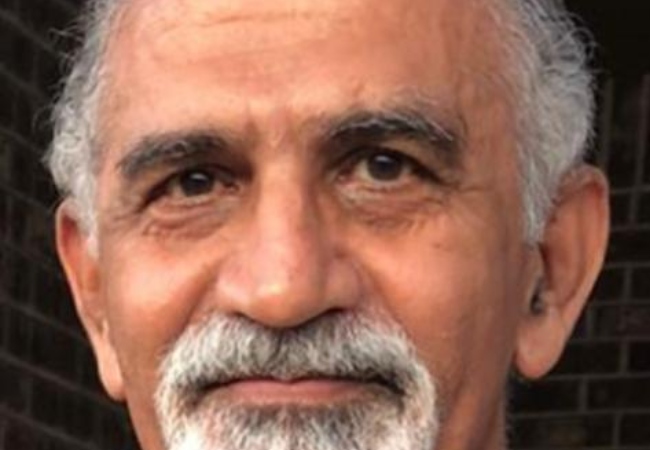 Final & fitting farewell to Col Ashok Malhotra
Col Ashok Kumar Malhotra was given a final and befitting send-off by the soldiers on Saturday while following all Covid-19 norms and guidelines.
The wreaths were also laid on behalf of Chief of Army staff General MM Naravane and GOC Northern Command.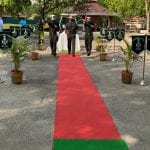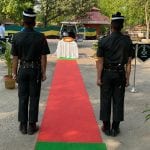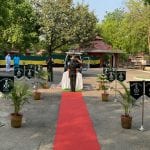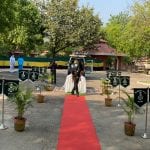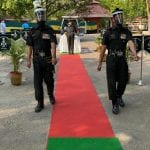 The corpse of decorated officer was consigned to flames with full military honours. His cremation also sets an example for the society at large, as it shows how the Army goes all out to honour its heroes despite the challenges that Covid-19 has thrown at us.
At public crematoriums, where people are struggling to find a spot for cremation of their family or friends, the Army makes quick arrangements at a short notice and ensures a well-deserved and fitting send off to its fine soldier.
Army's hospitals open for civilians, soldiers set up Covid care facilities
The Indian Army is playing a stellar role in helping fight the pandemic as it has not only extended its facilities but has also built specialized Covid-19 care facility for common citizens.
The medical staff of Army has been made available to various state govts and it is also setting up temporary hospitals in many parts of the country.
The Army has established a dedicated COVID medical facility at the old Command Hospital Complex at Pune where substantial capacity has been created for treating civil patients referred by the district medical officer.
The Army has also provided assistance in establishing a 900 bed hospital at Ahmedabad, Gujarat, a 100 bed isolation facility at Barmer, Rajasthan, a 150 bed facility at Bhopal and two 40 bed facilities at Gwalior and Saugor.
The Navy too has set up facilities at its establishments to take in civilians. 3 naval hospitals under Western Naval Command at INHS Jeevanti, Goa, INHS Patanjali, Karwar and INHS Sandhani, Mumbai have kept ready a few COVID oxygen beds for use by the civil administration.
The post Col Ashok Kumar Malhotra succumbs to Covid-19, Army gives him a fitting send-off appeared first on NewsroomPost.