New Delhi: In Corona Toolkit case, Chhattisgarh Police issued inquiry notice to BJP spokesperson Sambit Patra.
Asked to appear at Civil Lines Police Station, Raipur for questioning at 4 pm today, also given the option of appearing through video conferencing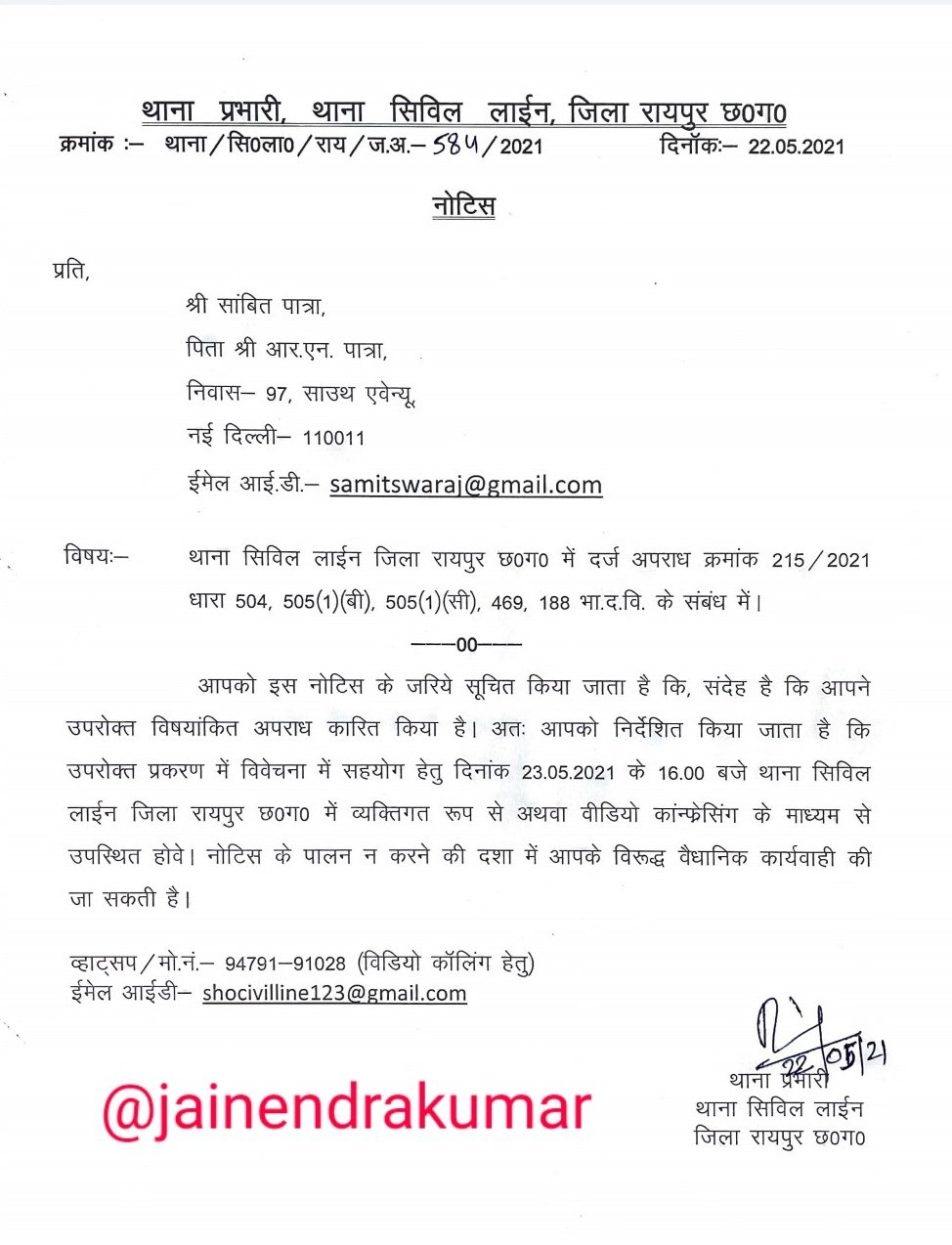 Also, on Friday the Raipur police had issued a notice to BJP leader and former Chhattisgarh chief minister Raman Singh and asked him to remain available at his residence on May 24 for recording his statement in the Covid toolkit case.
The case was filed on the complaint of Akash Sharma, the president of the National Students' Union of India's (NSUI) Chhattisgarh unit. He alleged that BJP leaders circulated fabricated content against the Congress on Twitter.
According to the notice, Singh has been asked to provide information about his Twitter account. He has also been asked to provide information about who received the documents titled "AICC Research Project" and "Cornering Narendra Modi and BJP on Covid Management". He has also been asked to provide information about the communication he has made to other accused or persons using the 'Congress Tool Kit Exposed' hashtag.
The post Covid Toolkit Case: Chhattisgarh Police issues notice to Sambit Patra, seeks to record Statement appeared first on NewsroomPost.