New Delhi: US based Johns Hopkins Coronavirus Research Center (CRC) has said that the 7-day moving average of new covid-19 cases is coming down in India. 3,48,421 number of new cases were reported in the country in the past 24 hours. So, far the peak of cases was seen on 6th May when more than 4.1 lakh new cases of the virus were recorded in a single day.
The cases in India crossed the mark of 4 lakh cases for four consecutive days last week, but number of deaths also kept fluctuating, India has recorded the highest number of 4,205 deaths in the past 24 hours. But the number of new cases have dipped a little since the peak on last Thursday. The cases went down on significantly on Sunday as only 3.66 lakh cases were recorded on that day as compared to 4.01 lakhs on Saturday.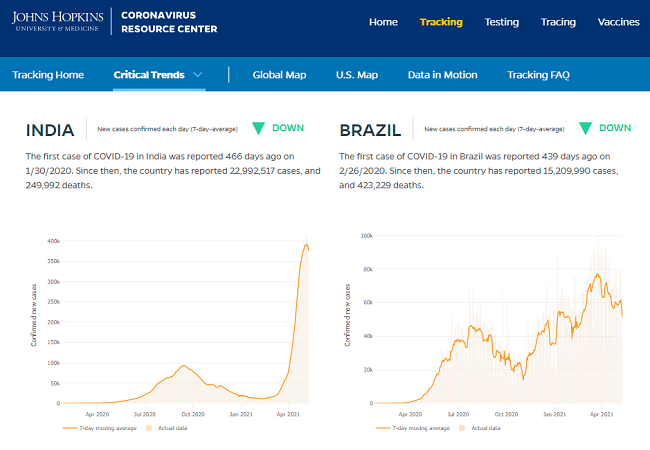 The number of cases dipped further on Monday with just 3.29 lakh cases being recorded, the number of deaths also saw dip as they came down to around 3,800 in a single day. Indian govt. also noted on Tuesday that the country is seeing early signs of a decline in new cases of COVID-19. The states, which were reporting the highest number of Covid-19 cases, have started to show a sliding curve, and in some cases the coronavirus wave is showing signs of plateauing, the Union Health Ministry said on Tuesday.
An official of Health Ministry said, "In the last two days, we have further seen a downward trend, where 3,66,161 cases were reported on May 10 and 3,29,942 fresh cases were seen on May 11." But and keep the focus on strategies related to Covid-19 management and containment of the virus.
Vaccination
The vaccination drive in the country has also slowed down due to a slowed down production till Wednesday India has vaccinated 17,52,35,991 people. Chief of Serum Institute of India (SII), Adar Poonawalla also said to the Financial Times that there will be a vaccine shortage in India till the month of July.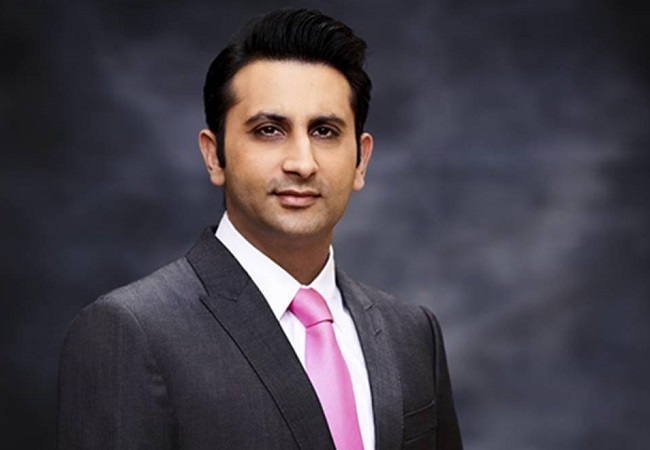 Poonawalla said that the production of Covid-19 vaccines will increase from about 60-70 million doses a month to about 100 million in July, 2021. Poonawalla added that if he had received any orders, his firm would have boosted the production. He said, "There were no orders, we did not think we needed to make more than 1 billion doses a year."
The post Johns Hopkins reports India's 7-day average of COVID-19 cases going down appeared first on NewsroomPost.