New Delhi: A four member fact finding central team has been sent to West Bengal by the Union Home Ministry of India , to submit its report on post poll violence in next 48-72 hours.
The Ministry of Home Affairs has deputed a 4-member team, led by an Additional Secretary level official to visit the State and assess the ground situation. A team would reach the State today.
This is one of the major step taken by Ministry of Home Affairs after Bengal government failed to respond to the letter asking for the report on the post-election violence targeting opposition political workers in the state.
MHA forms four-member team to probe poll violence in West Bengal: officials

— Press Trust of India (@PTI_News) May 6, 2021
Political workers, including BJP, were allegedly targeted by opponents since the announcement of results.
The Union Home Ministry on Wednesday has dispatched another letter to the chief secretary of West Bengal.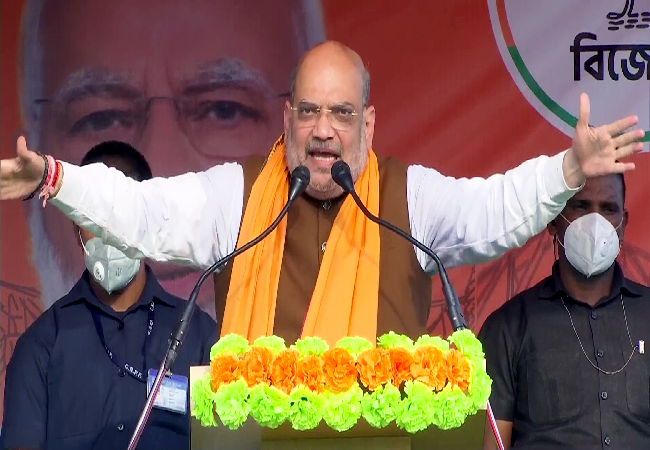 According to sources, in the letter, the Ministry of Home Affairs asked the Chief Secretary of Bengal that why they have not sent the report which was sought on May 3.
The Union Home Ministry has asked in the letter that political violence is still going on in Bengal, what has been done on it so far?
The Ministry has said strongly that if the report on political violence in Bengal is not received at the earliest, it will be taken very seriously.
Mamata Banerjee-led Trinamool Congress won 213 seats in the just concluded West Bengal assembly elections. The Bharatiya Janata Party garnered 77 seats in the 294-seat state assembly. However, elections for two seats in Murshidabad are postponed due to the demise of candidates due to COVID.
The post MHA forms four-member team to probe poll violence in West Bengal: officials appeared first on NewsroomPost.