Very recently Elections were held in four states and one Union territory in India, but Bengal is the only State witnessing post-election violence. The gravity of the situation can be understood from the recent tweet of West Bengal Governor Shri. Jagdeep Dhankha and I quote- "Reports indicate horrendous state of affairs. Horrified people are fleeing to save themselves. Flooded with SOS appeals. Harmads are on killing and destruction spree. Such nosediving of constitutional values cannot be countenanced".
He further tweeted that he sought response from two senior State officials on violence but they did not give any report to him on post poll retributive violence and vandalism. Union Home Ministry also sought the same response from the State government but received nothing in reply. Even the convoy of Union minister V. Muraleedharan, who was on his visit to Bengal came under attack in Midnapore of West Bengal. Then centre sought report from the Governor. Under the Constitutional scheme centre has right to seek report from the State if the things are not aligning with the spirit of the Constitution.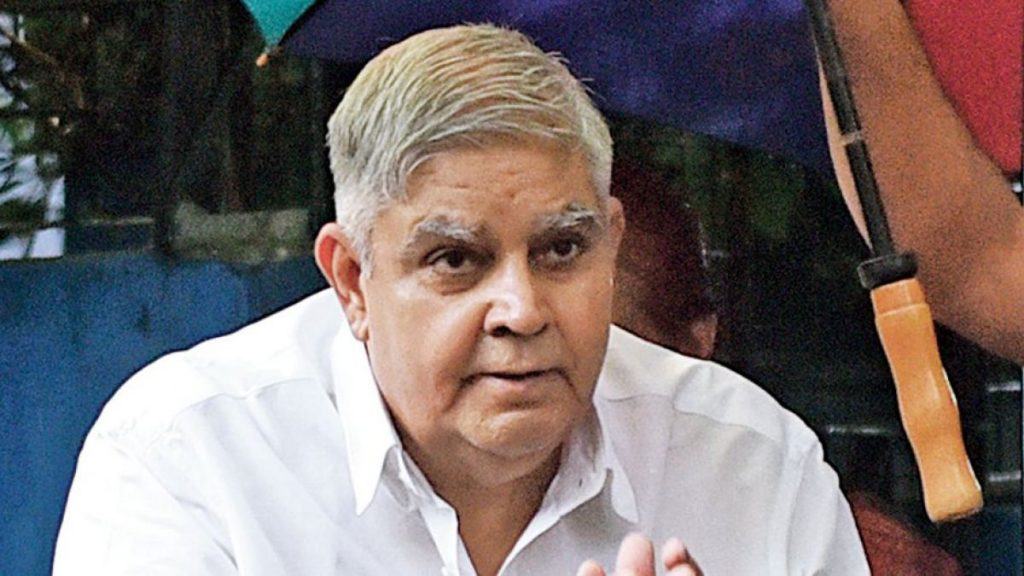 Now Governor is visiting affected areas. His visit has witnessed a sharp backlash from the ruling TMC. Talking to reporters he said that there is 'total collapse of rule of law in Bengal'. Speaking to ANI, the Governor has said that the state is witnessing unprecedented post-poll retributive violence.He further added that-"It is time when we can't sleep over, such a great challenge to our state. We are sitting on a volcano where people are forced to leave their houses, they are being subjected to all kinds of indignities, killings, rapes, loots and extortion tax".
Governor has also visited camps in Assam, where hundreds of people have been camping after fleeing from Bengal. It reflects a horrendous condition of political violence in Bengal. Earlier Chief Minister Mamata Banerjee opposed the visit of Governor to Cooch Behar and claimed that it would be "violative of the long-standing norms as evolved over several decades" and urged him to desist from "abrupt decisions with regards to field visits".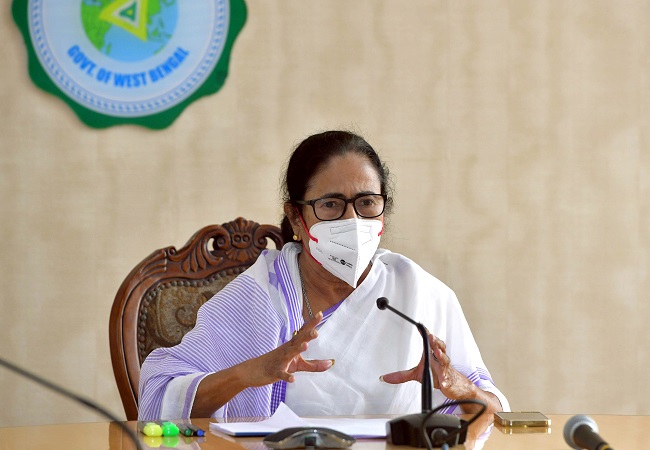 The Governor in his reply has said that he was discharging duties mandated by the Constitution. Thus a tug of war has been started between the Governor and the Chief Minister of Bengal. But this is also serious faceoff between two constitutional positions i.e. the Governor and the Chief Minister of the State.
The Constitutional Scheme-In the Constitutional Scheme Governor is the Constitutional as well as Executive head of the State. He is a vital link between the center and State. He takes oath to preserve, protect and defend the Constitution and the law and to devote himself to the service and wellbeing of the people. In normal course the Governor acts on the aid and advice of the Council of Ministers headed by Chief Minister, but in exceptional cases he can work on his own discretion and that cannot be called into question.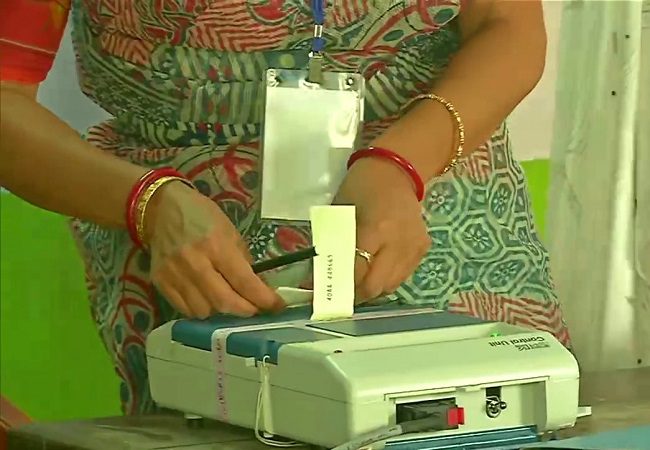 One such ground to exercise his discretion is to recommend President Rule under art.356, in case of failure of constitutional machinery in the respective State. Though the President is authorized to do the same on his own satisfaction. In S.R.Bommai judgment the Supreme Court justified imposition of art.356 besides other grounds and they are-
1. Where a constitutional direction of the Central Government is disregarded by the State Government.
2. Where there is internal sub version where the government is deliberately acting against the Constitution and the law is fomenting a violent revolt.
3. When there is a physical breakdown where government willfully refuses to discharge its constitutional obligation endangering the security of the State.
But there is another important article which should be read in conjunction with art. 356 and i.e. art.355. It imposes duty over the Union to protect State from external aggression and internal disturbance and to ensure that government of every State is carried on in accordance with the provisions of the Constitution of India.
Thus, article 355 gives additional power and additional responsibility to the Central Government to protect State from external aggression and internal disturbance and to deploy central forces in such disturbed areas. This duty of the centre can be exercised with or without the request of the State depending upon the severity of the situation.
Explaining the power of art.355 in the case of Sarbanand Sonowal v. Union of India (2005) 5 SCC 665, honorable Supreme court has held that- "Since the state of Assam is facing external aggression and internal disturbance due to large scale illegal migration of Bangladeshi nationals, it was the duty of the Union of India to take all measures for the protection of the State of Assam from external aggression and internal disturbance as enjoined in art.355 of the Constitution". This interpretation is very relevant in case of West Bengal too, where Bangladeshi influx has been constantly reported and which is hot bed of these political violence as well.
A common argument posed by States against exercising art.355 is-"it is the subject matter of State List as it deals with law and order and thus cannot be interfered without the request of concerned State. But this is a misunderstood fact. Intervention of Union under art.355 would be justified in all those circumstances where either there is aggravated disturbance or State is not able or not willing to control the same. Entry 2A of Union List which was added through 42nd Constitutional amendment further justifies deployment of central armed forces in such disturbed areas by the Union without the concurrence of the concerned State government.
In required cases before using its power under art.355 & 356 Centre can also appoint an inquiry Commission to assess the actual position in disturbed areas of the State. Entry 94 of List I and Entry 45 of List III, read with Entry 97 of List I, gives central government such powers.
Way ahead-Bengal Governor is claiming complete failure of law & order in the State but Mamta Banerjee is accusing Governor to be biased in the favor of BJP. Tussle is going on. To restore the faith of its voters and to protect their life and dignity Centre will have to protect them at any cost. It becomes more difficult if Mamta Banerjee gives a numb look on the plight of such Bengal residents and direction of Centre.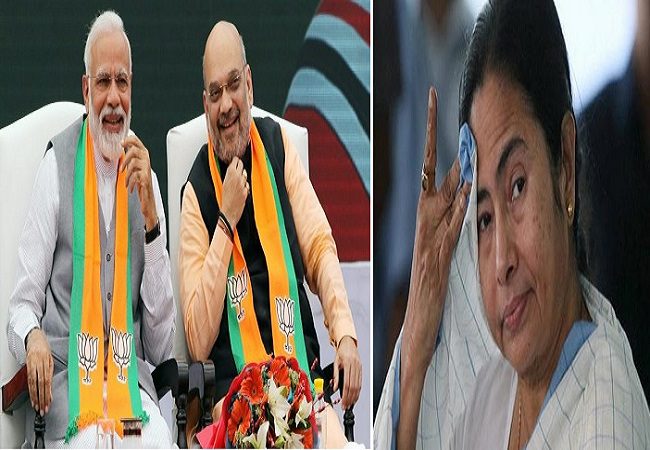 There is no place of violence in democracy. This is the responsibility of Mamta Government to give protection to all. But the migration of BJP supporters and rampant violence in State is indicating something else.
Here it is important to mention that two petitions have already been filed before honorable Supreme Court seeking a declaration of failure of constitutional machinery in the State of West Bengal.
It is definitely a challenging time for all. Whether art.356 is imposed or without imposing art.356 central forces would be deployed in disturbed areas under art.355 or Mamta Banerjee government will follow the instructions and directions of the Union. Let's wait and see the response of Centre-State and Supreme court in such a murky and thoughtful situation
The post Spirit of Indian Constitution and Violence in West Bengal appeared first on NewsroomPost.