New Delhi: Is Neha Goyal, another Geeta Phogat in the making? After the announcement of Indian hockey Team for Tokyo Olympics, Neha Goyal is one sportsperson who has been the talk of town.
She represents India's true resilience and deep hunger for success despite facing numerous odds.
A leading daily, documenting the struggles of young hockey player, reports that she faced toxic environment at home, worked at cycle factory at meagre salary and still made it to the Indian squad.
The 24-year-old player is set to make her maiden appearance for India.
What Neha Goyal's mother said:
Neha Goyal's mother, Savitri Devi who worked as a domestic help and at a cycle factory to feed her family said, " "My husband would get drunk, and become abusive and violent. Whenever he came home, my daughter used to shut her eyes, close both her ears with her fingers and hide behind me. That was no way to live. The hockey ground felt safer," says Devi."
She had enrolled the youngest (Neha Goyal) of her three daughters at a hockey academy in Haryana's Sonepat so that she could escape the "toxic" atmosphere at home.
Neha Goyal recalls her struggle, she says, " "All I remember is my father coming home drunk and things getting out of control. He didn't have a job."
Final list of players selected to represent the Indian women's hockey team
With final preparations underway for the much-awaited Tokyo Olympic Games 2020, Hockey India on Thursday announced the final list of players selected to represent the Indian women's hockey team at the summer showdown in Tokyo.
The 16-member squad strikes the perfect balance between continuity from the Rio Olympics 2016, and adopting a fresh approach for Tokyo. Eight experienced veterans have been named in the squad, while eight new players have been handed the chance to make their Olympic debut for Team India.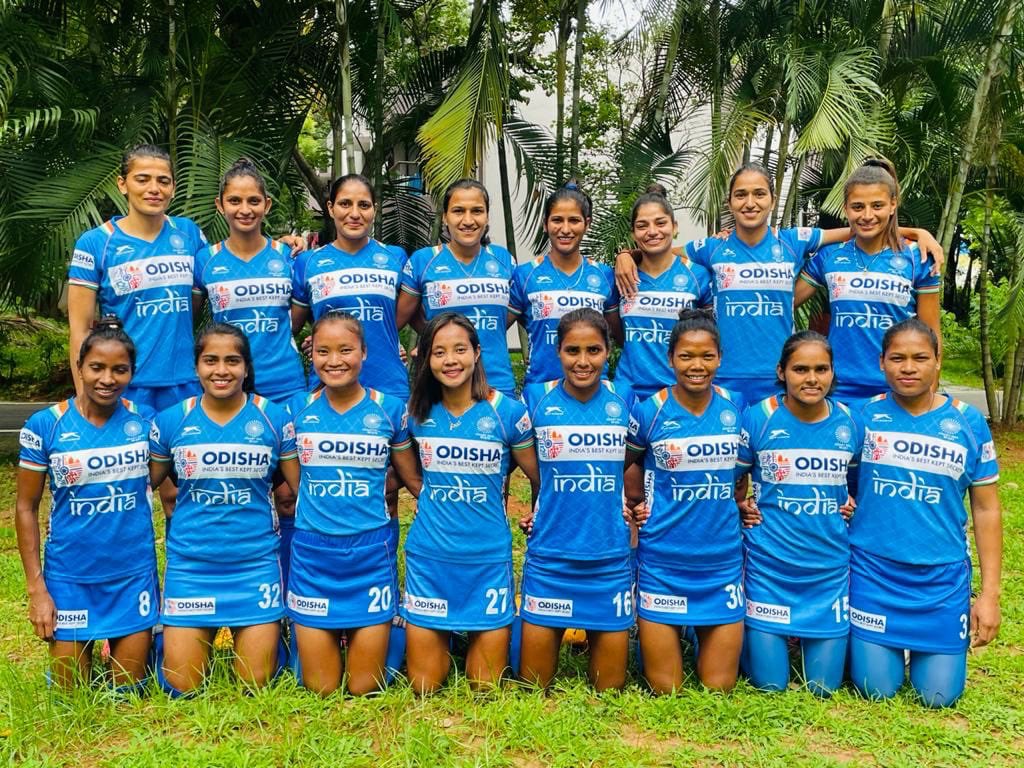 The final squad includes eight stalwarts in Rani, Savita, Deep Grace Ekka, Sushila Chanu Pukhrambam, Monika, Nikki Pradhan, Navjot Kaur and Vandana Katariya; who have had the experience of representing India at the historic appearance of the Indian women's team at the 2016 Rio Olympic Games after a gap of 36 years. These eight players have amassed a mammoth total of 1,492 caps between them for Team India and will be tasked with leading the charge for Team India in their quest for Olympic glory.
The eight Olympic debutants include drag-flicker Gurjit Kaur, Udita, Nisha, Neha, Navneet Kaur, Sharmila Devi, Lalremsiami — who is the first player hailing from Mizoram in the team — and Salima Tete — who led the Indian team at the 2018 Youth Olympic Games at Buenos Aires to a silver medal performance, also joins the team destined for Tokyo.
The post Neha Goyal's incredible journey from cycle factory to Indian hockey squad for Tokyo Olympics appeared first on NewsroomPost.